Terme San Petronio
The tradition of wellness pools in the heart of Bologna. Easy, central, good for a break in the water or a beauty treatment, the centre uses the same thermal water (bicarbonate-sulphate-calcium) from the source "Alexander"of Terme Felsinee.
A spa in Bologna's city center
Our wellness center has thermal water with bicarbonate-solfate-calcium, particularly suited for the treatment of rheumatoid arthritis.
Inside Terme San Petronio (Bologna) you'll find: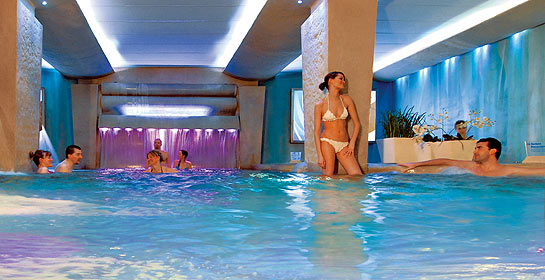 Spa pool
34 °C (93.2 °F) with aquagym, aquafitness and aquawellness and several stations with 150 idrojets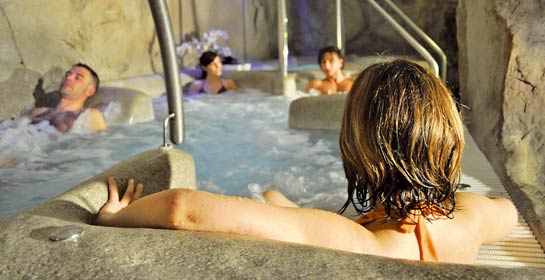 Hot tubs
salt lagoons 37 °C (98.6 °F) with salt water and hydromassages for your wellness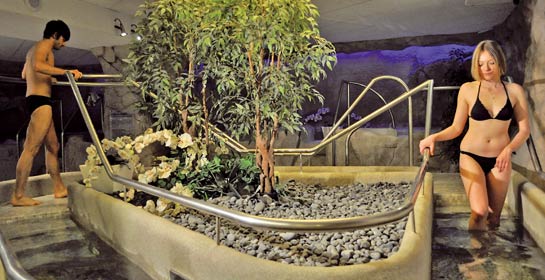 Kneipp walk
alternating hot and cold water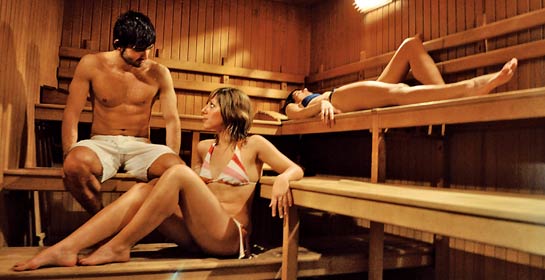 Sauna
hot dry room, 85/95 °C (185/203 °F)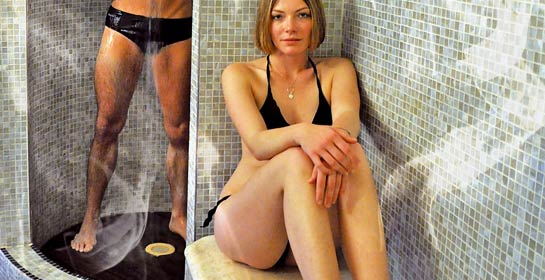 Hammam
hot wet room, 45/50 °C (113/122 °F)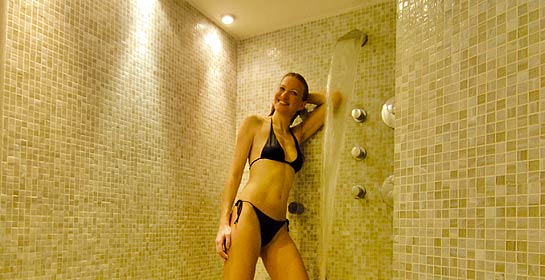 Jet spa
shower with different temperature, colors and perfumes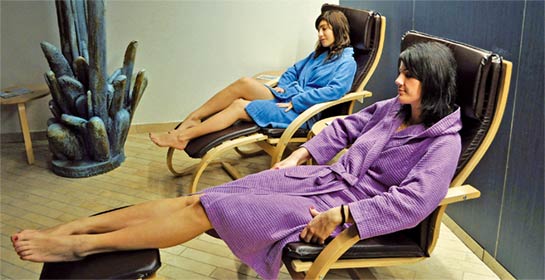 Relax room
You can also book massages and other beauty and wellness treatments.
How to enter
You'll be given a magnetic card: this card is necessary to enter, to stay in the spa area and to come out. The card also opens and closes the wardrobe in the changing room.
You need in advance: costume, flip-flops, swimming cap, towel (if you don't own this equipment you can buy or rent it from us) and personal ID.
How to reach our spa in Bologna

By bus: lines and timetables on the website www.tper.it
By car: by-pass exit 7 (Fiera district), direction Via Stalingrado. Take the direction to the city center till the ring roads of Bologna. Go through Porta San Donato. Proceed along Via Irnerio
Opening time
Monday - Thursday: 8-21.00
Friday: 8.00 - 24.00
Saturday: 10-24.00
Sunday and holidays 10.00 - 20.30
Closed during Christmastime and summer.
Costs
The price for the wellness area is € 18 for two hours, € 24 for three hours, € 30 for the whole day, € 15 for the nightly opening fri/sat 8.30 p.m. to midnight. You can enter all of the parts of the spa area. Timing includes the changing room. Children: allowed only age 7+.
The massages are not included in this price and have different costs (ranging € 26-70) depending on their type and duration. They must be booked.
Sunbath: € 18.
Need more info? Call +39.051.246534


Drop us a line if you want more information in English - or read below.